About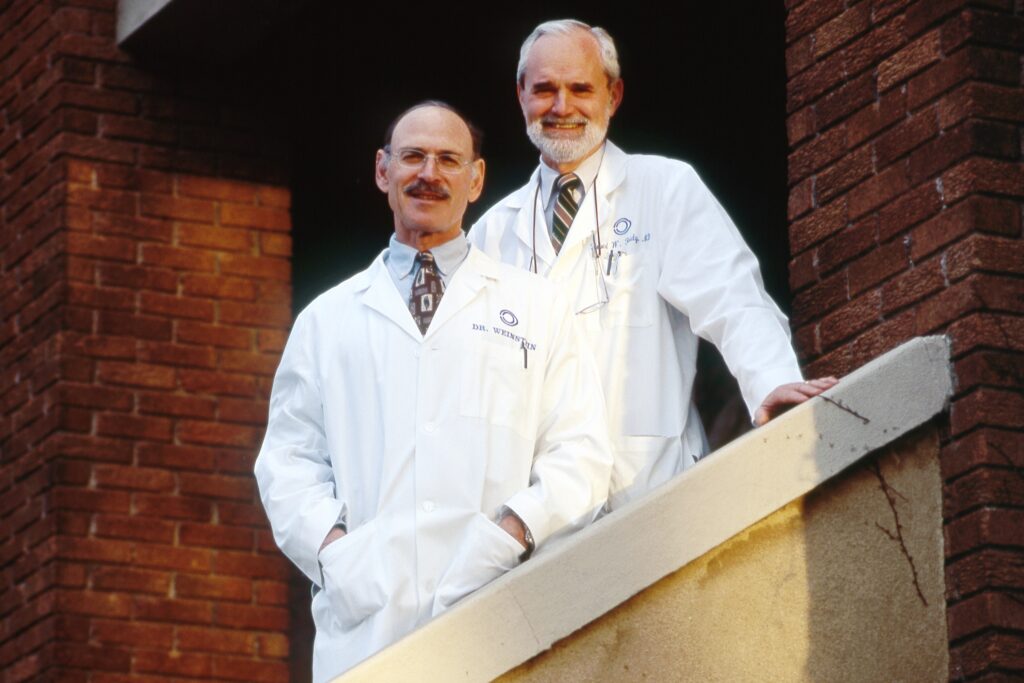 Before Eye Associates began, eye care in New Mexico pretty much consisted of general ophthalmology or optometry practices addressing basic concerns, while patients with more complex cases were sent outside the state. Today, all that has changed as thousands turn to Eye Associates of New Mexico for both ordinary and urgent needs.
Eye Associates is the brainchild of the colorful and beloved Albuquerque ophthalmologist Dr. Gerald Rubin. At Dr. Rubin's request, Dr. Robert Reidy and Dr. Steven Cobb joined him in forming the three-doctor practice that opened its doors in 1976. Soon, Dr. Arthur Weinstein, a corneal specialist, joined Eye Associates, spearheading the group's focus on sub-specialty care that early on included Dr. Reidy's expertise as the state's first retinal specialist.
From the beginning, the doctors of Eye Associates knew they were creating something special. For example, when the practice co-sponsored free glaucoma screenings in its downtown Albuquerque office, lines stretched around the block, and the staff worked into the night to help check thousands of people for early signs of the vision-threatening disorder. When a specialist went to operate in a distant office, the technical team bundled into the car as well–something that happens less often today because of on-site technical staff. And as those early patients returned for checkups, with family members who needed care, or even just to say hello, the staff became more and more familiar with their needs and their lives.
When you give people the most qualified doctors, they have good outcomes, and that's what our practice is built on.

Dr. Weinstein
We are here to give the absolute highest quality of care. Each and every person in the organization knows that's our mission. It's always been our mission, and we all work to support it.

Dr. Reidy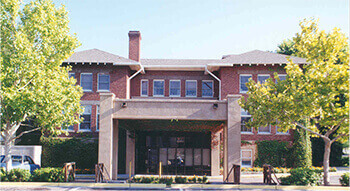 True to its mission, Eye Associates quickly spread its quality care from beyond its Albuquerque roots into the entire region. Over time, the practice attracted some of the best specialists in the country, nationally recognized ophthalmologists and optometrists who traveled to towns statewide to provide treatment and perform surgery. In addition, the practice added area-wide offices, which now include 13 locations around the state.
Today's Eye Associates offers the full gamut of services ranging from general examinations and eyeglass prescriptions, as well as sub-specialties ranging from refractive surgery to neuro-ophthalmology to care for corneal damage and disease. Eye Associates, a well-regarded eye care organization, is composed of a collective of skilled Ophthalmologists and Optometrists. With an extensive network of clinic locations and optical shops, the company operates from its headquarters in Albuquerque. Additionally, it extends its services to the communities of Farmington, Los Alamos, Los Lunas, Roswell, Santa Fe, Rio Rancho, and Taos in New Mexico through its network of community clinics. Amid this expertise is a congenial practice environment that fosters a collaborative effort in care.
Specializing brings an enormous quality advantage to our patients. We share our patients so that they are cared for by the doctor most qualified to treat their problems. This way, we all work on the problems we're best at, and patients see doctors who have much deeper stronger expertise.

Dr. Weinstein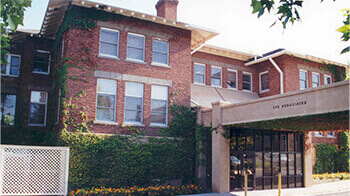 Eye Associates was also the first physician group in New Mexico to establish a stand-alone eye surgery center. Its regional center in Santa Fe makes it especially easy for patients to receive the full continuum of care by combining eye surgery facilities, examination rooms, and an optical shop in a single location. And in a unique collaboration, Eye Associates has joined with a group of local ophthalmologists and Presbyterian Hospital to create the Albuquerque Ambulatory Eye Surgery Center, a surgical facility dedicated to the full range of eye surgery for the benefit of patients throughout the Southwestern United States.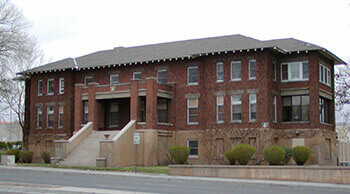 Without question, the remarkable success of Eye Associates can be directly attributed to the support of patients who have placed their trust in the group. It is confidence resulting from the delivery of the best possible eye care. Although Eye Associates is now considerably larger than the"small family" that started the practice in the late 1970s, its unified focus remains on the best care of the individual. It is care that extends into the community through participation in activities that continue to include free screenings as well as working with the Lions Eye Bank.
We are dedicated to our patients and our community, and that's never going to change. We know that we've been successful for more than forty years because our patients trust us, and we work hard to make sure we deserve that trust. We're here to give the best eye care to the citizens of New Mexico and the Southwest.

Dr. Reidy
Our Mission
We serve our communities with compassionate, state-of-the-art and value-based care. Our team approach aims to deliver the highest quality eye care to all.
Our Vision
We aspire to be the eye care delivery system of choice in the areas we serve. We will be known for excellent, comprehensive eye care as demonstrated by our commitment to quality, integrity, and affordability. We will strive for continuous quality improvements in patient care, customer service, staff development, practice development, and clinical research.
Our Values
We are committed to: